Residential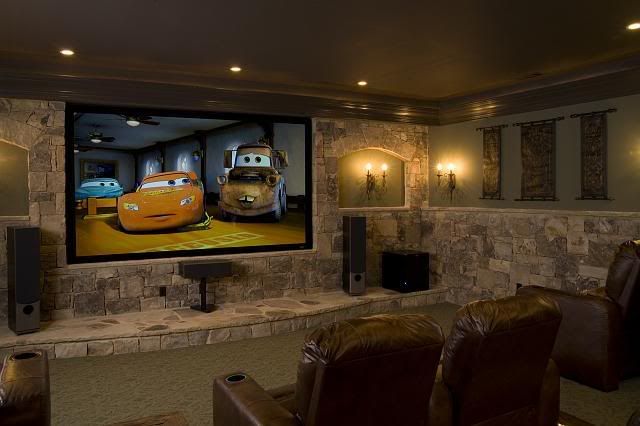 Home Theater Design & Installation
Imagine a home theater with life-like video and heart pounding special effects.  Your dream can become a reality when you let GotUWired design the perfect system.  From the moment you discuss your intentions with us, to the first experience you have with your new system, you'll know you made the right decision.
Whole House Audio Systems
Imagine having music delivered to any room in your home at the touch of a button.  Multi zone audio allows you to choose when and where you listen to your favorite CD's, ipod, satellite radio, etc.
Flat Panel Television Installation
A flat panel television hung on the wall is a space saver and looks great.  We can hang above fireplaces, install under-cabinet tv's in the kitchen, and can also provide a movable system that will elevate your television up from a cabinet when ready to watch and keep it hidden away when not in use.
Surround Sound Installation
Our experienced technicians can determine the best placement of your sound system to provide optimal sound quality for your movie and television viewing experience.
Universal Remote Control
Our installers can integrate all of your Audio/Video equipment into one easy to use remote control.  With the touch of a button the remote will set all your systems to the appropriate settings for what you want to do, be it watch a DVD, Video, television or listen to music.